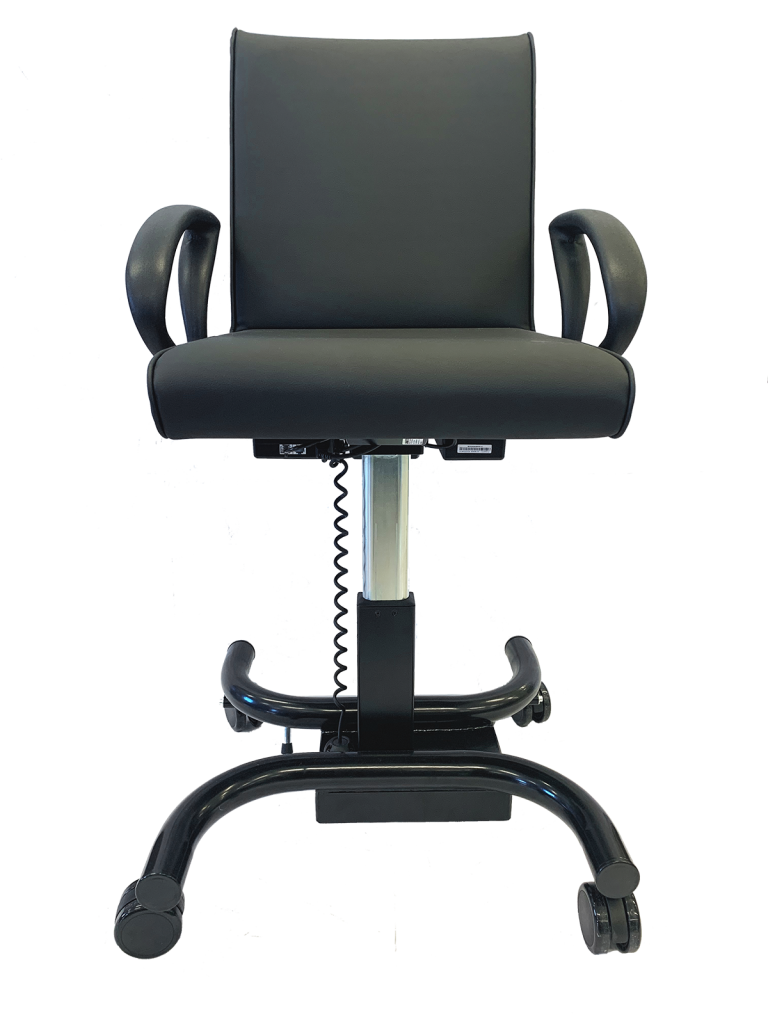 The Levo Nordic IQ 900 is a newly developed medical patient chair, with a clean Scandinavian look and modern design. The sturdy ergonomic structure makes it ideal for using with patients and customers in the medical field.

Features:

   – Wireless remote control for chair and brakes
   – Adjustable height between 47 cm and 69 cm
   – Fully tiltable arm rests
   – Electrical brake
   – Rechargeable chair battery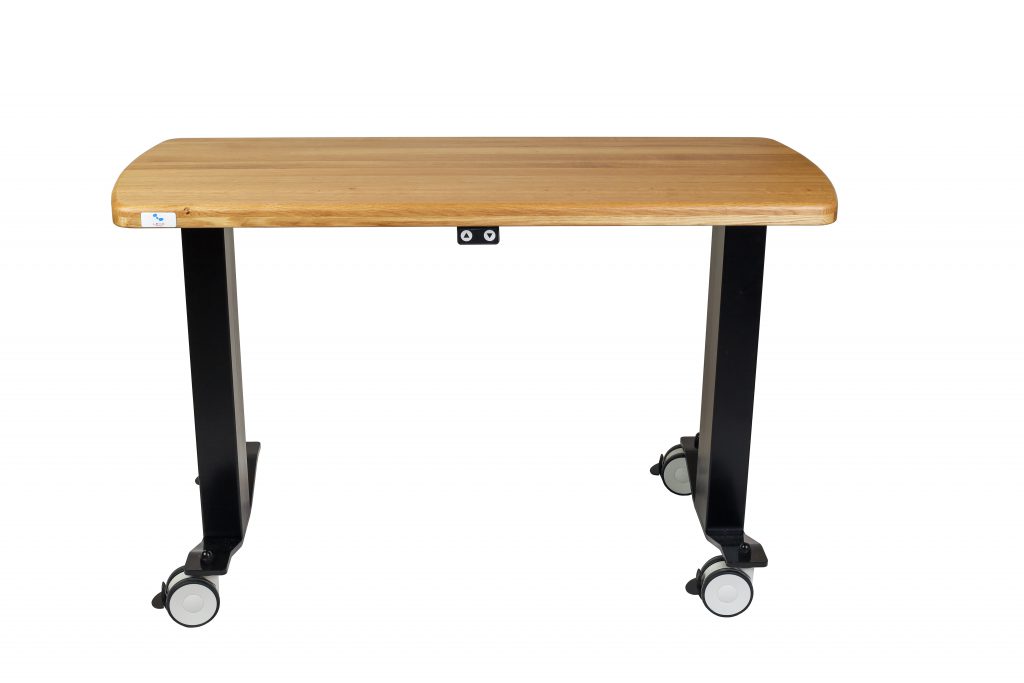 Venus is a versatile wheelchair-friendly table with its outstanding height range from 61 to 127 cm, making it perfect for both sitting and standing positions. The innovative design has all the cables and beams recessed into the table-top, and is available in pure birch or white laminate. The table is designed and manufactured completely in Sweden, with local suppliers for environmental protection, quick customization and Nordic quality.
The Pro is fully customizable based upon your own requirements and has a great selection of standard sizes alongside. The SL-S and SL-C are a perfect fit for use with a slit lamp, and your choice of straight or curved edge table-top.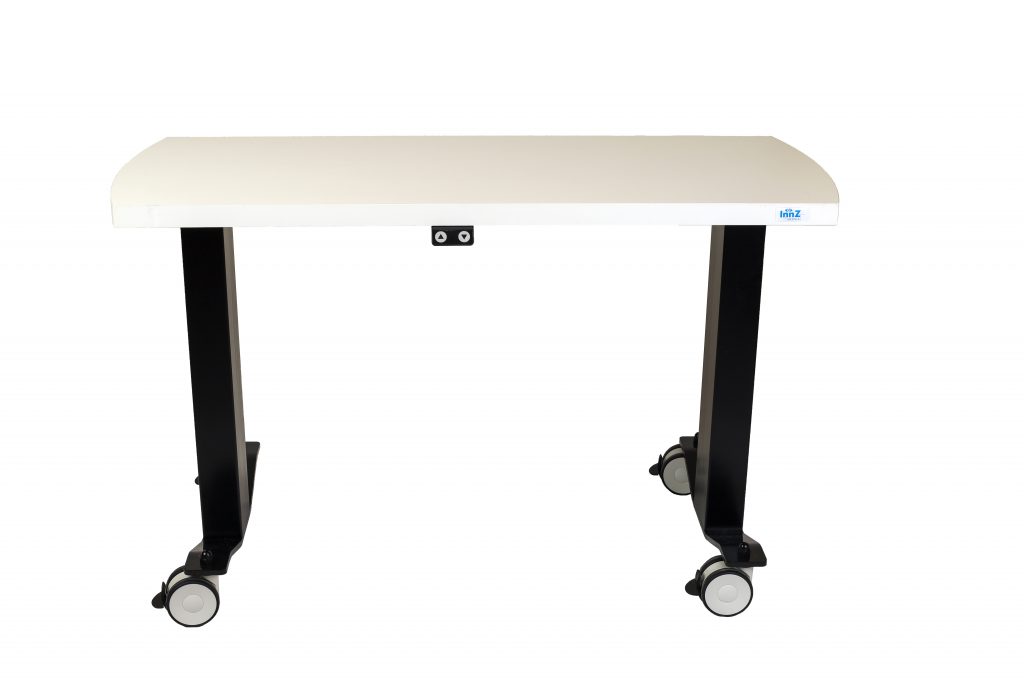 Venus Pro is our most popular model of the Venus range. Due to the increased depth, the table is a perfect fit for most commonly used instruments in an eye care practice.

Standard sizes:
– 100, 120 or 140 x 42 cm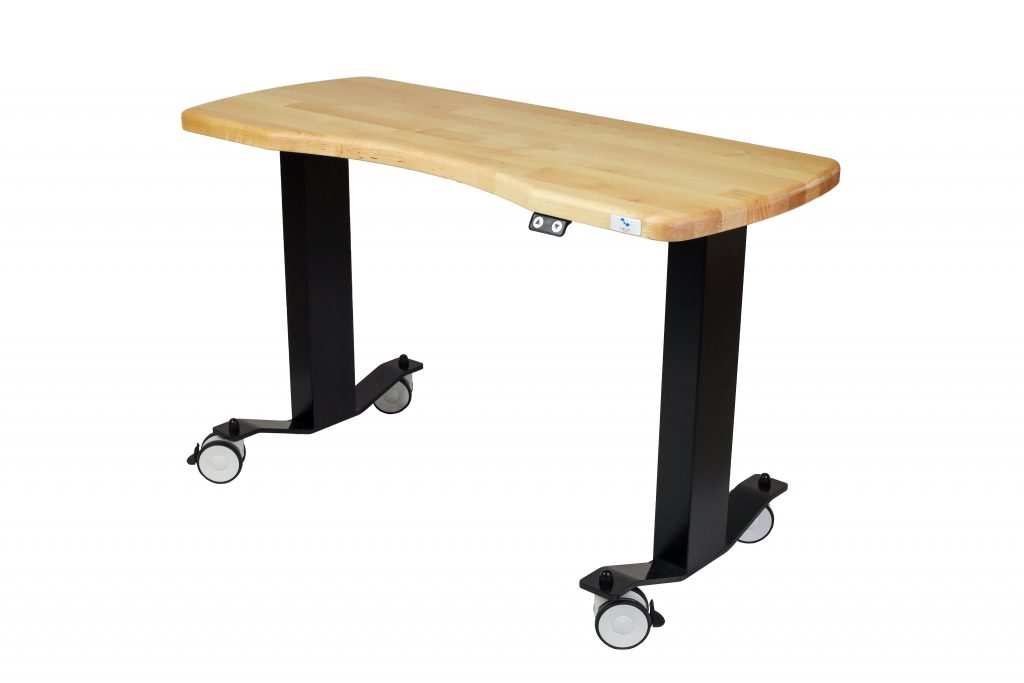 Venus SL-S/SL-C is available both as a straight or a curved model, especially designed for slit lamps.

Standard sizes:
– 100 x 36 cm (SL-S)
– 100 x 42 cm (SL-C)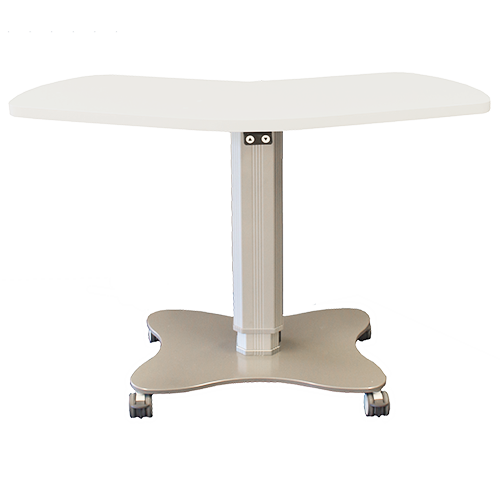 Galaxy is a single column, compact and easy to setup table system from Levo Nordic. The table can be configured for use for single instrument or for two instruments. Galaxy is a very stable table system with a heavy duty steel base designed to cater for instruments of varying weight. The column has electrical outputs on top to allow a clean cable installation of instrument on top of the table.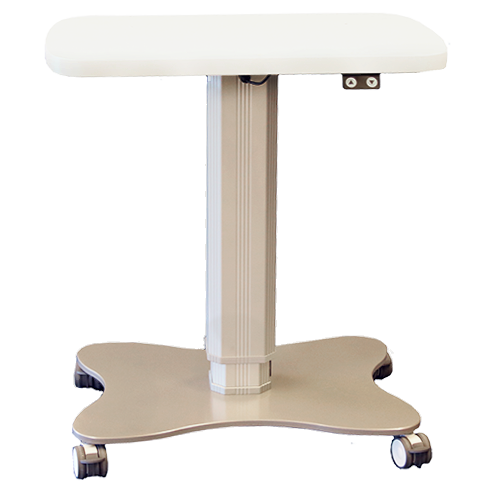 Galaxy One is single instrument table from the Galaxy family. Compact, easy to move, easy to setup and robust.

Standard size:
– 60 x 40 cm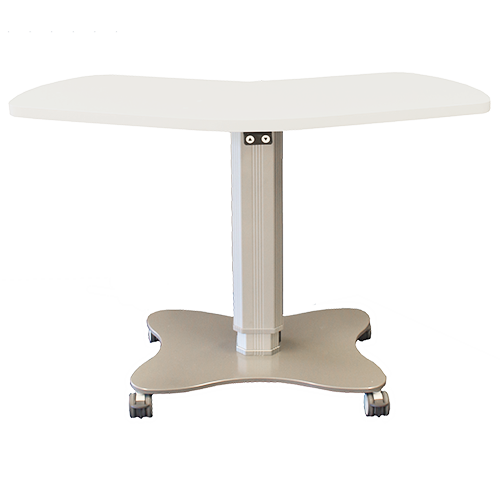 Galaxy Two is a two instrument table from the Galaxy family. Designed to carry and operate two instrument simultaneously in a clinical environment.

Standard size:
– 116 x 47 cm